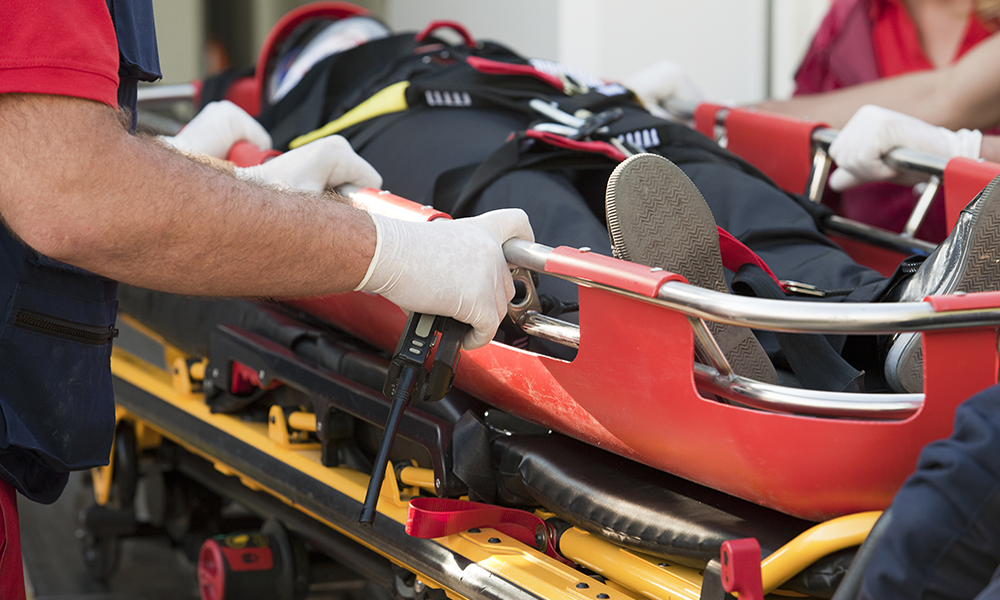 Paramedics and Emergency Medical Technicians are the first to assess someone who is ill or injured and provide treatment.
That is why these highly skilled providers are such an important part of the Johnson Memorial Health system, especially during the recent COVID-19 pandemic.
"The field of EMS attracts some of the most passionate and caring people out there. Especially now, with how this virus has swept over our nation. When people call 911, regardless of their illness or injury, we respond," says Anthony M. Lauinger, Johnson Memorial Health EMS Coordinator and Paramedic Firefighter at the City of Franklin Fire Department.
The birth of the EMT was considered to be in 1969. Before that, it was fire departments with no true medical guidance or funeral homes who picked people up to drive them to the hospital rendering little medical aid. Around 1972, the first paramedic curriculum was developed.
"We see people on the worst days of their lives, entering uncontrolled and sometimes unsafe settings just to help. Now more than ever I am proud to be a Paramedic. I am excited to see where the field of EMS grows, and to help develop it along the way," says Lauinger.
Here are 10 interesting facts about EMS professionals: