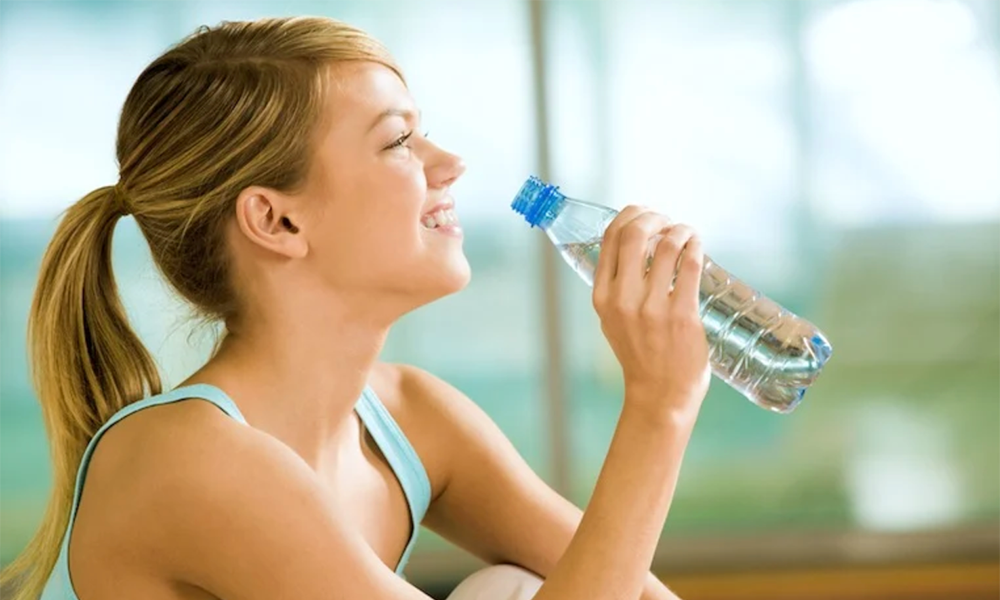 The fall sports season at local Johnson County high schools is under way, and it's still hot out there. While coaches are educated in helping your kids stay healthy, it's a good idea to talk to your young athlete about fluid intake and clocking the number of hours they sleep.
Here are some helpful tips to keeping your student athletes in top shape so they can perform their best!
Hydrate Before, During, and After
Staying hydrated is important for everyone, not just athletes. Most kids know they should be drinking water, but did you know you should be drinking extra water before practice or the big game? Your body loses fluid when you sweat, and you may be sweating some of your fluid intake before you even hit the field.
Staying hydrated helps keep your body at the correct temperature, and it helps reduce muscle cramps. Click here for more information on how staying hydrated helps your heart.
There aren't rules that state exactly how much water each person needs to consume, because each person is different. There are many factors to consider such as body weight, the heat and humidity, and the amount a person sweats. Below are some tips to encourage drinking enough water throughout the day.
Drink at the hall fountain each time they pass through
Have a big cup of water at lunch
Drink more water on the way to practice
Don't skip the water breaks; Drink when it's encouraged by the coach
If you active for more than 60 minutes, you may need to rehydrate with a sports drink or chocolate milk
Get Used to the Heat
Your coaches should be helping athletes acclimate to the heat by slowly adding more activity or gear to build endurance in the heat. It helps if you can start building up your tolerance during the summer. It may be too late to start this year, but mark your calendar to get a head start in the summer next year. Building up your tolerance to the late summer heat by walking or working out in the heat will prepare your body for the big game.
Sleep
Getting enough sleep is imperative for top performance levels. If you don't get enough sleep, your body is not recovering as it should be. Sleep helps you with your daily energy and your body's ability to recover from a tough workout. You need to have all the energy you can to lay it out during the game. If your body is still recovering, or using its energy to fight off illness, you won't be performing at your best.
Healthy Eating
Teaching your child healthy eating habits is a lifelong mission. The food you eat is fuel for your body. It's especially important while they are participating in sports because they are using so much energy to perform their best. A good rule of thumb is to try and avoid processed foods, and stick to whole grains, lean proteins, and fresh produce.
It might be a good idea to pack a snack like a granola bar, apple, or a handful of trail mix for your athlete to eat on the way to practice. A small healthy snack will give them a little boost of energy right when they need it. Candy and soda may provide a quick boost, but it won't last through the end. Encourage healthy snacks.
Safety Gear
Wearing the appropriate safety gear will keep your student athlete safe. Most injuries occur on the practice field, not during the big game, so it's important to be prepared. Using mouth guards, pads, or the appropriate footwear could be the difference between playing or sitting the bench.
While coaches encourage student athletes to play safely and keep their bodies healthy, encouragement from home can make a huge difference. Reinforce good habits on and off the field so that your child can perform at their best.
For care of your student-athlete, contact the Johnson Memorial Health Orthopedic and Sports Medicine team for an evaluation.