This is not your grandparents' medical industry today.
Remarkable advances in technology and knowledge mean we can treat diseases and conditions with more advanced procedures and medicines than Grandpa ever imagined.
Even with all the changes in health care, though, one provider has remained an important necessity - the Primary Care Physician. (The same doctor that Grandma depended on.)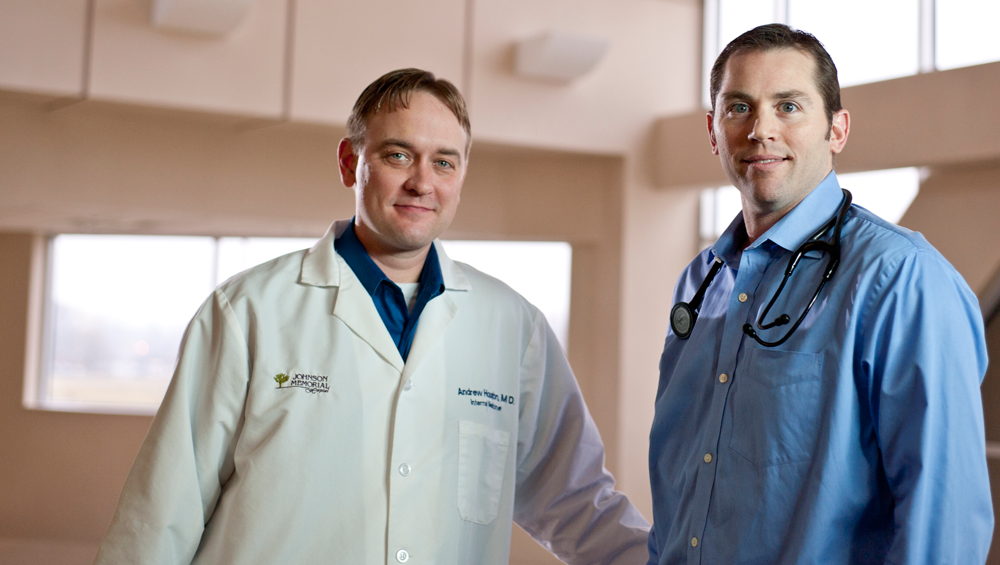 Specialists in areas such as endocrinology, oncology, gastroenterology and orthopedic surgery provide focused care on specific diagnoses. However, it's the Primary Care Physician who manages the overall health of their patients.
Primary Care Physicians partner with their patients in all aspects of health care - including health promotion, disease prevention, health maintenance, counseling, patient education, diagnosis and treatment of acute and chronic illnesses.
They work in a variety of health care settings - including their offices, hospitals, critical care centers, long-term care facilities and home care. They also collaborate with other health professionals and work to accomplish cost-effective care on behalf of their patients.
That's why it's important for you to have a Primary Care Physician - instead of first going to a gastro doctor for a stomach ache.
Here are five other reasons why:
They serve as the Point of Entry
Primary Care Physicians usually see patients first and make initial diagnoses. They are highly trained to assess symptoms and recommend best courses of treatment. They order the first round of tests or additional screenings to help the patient get the appropriate level of care. Either they handle the treatment or refer you onto a specialist.
They know your history
Understanding what has happened to you medically in the past is essential to your overall health care. Primary Care Physicians see you most often - from annual physicals to treatment of common illnesses such as the flu. They remember what drugs best respond to your unique immune system. They know what tests have been performed and your family health history. This knowledge often expedites diagnosis and treatment.
They are more readily accessible
By design, Primary Care practices today make initial doctor visits more patient-friendly - longer office hours, walk-in services. If you have a sore throat and hacky cough, your Primary Care Physician or team member (Physician Assistant or Nurse Practitioner) can see you that day. Quicker access to an antibiotic might prevent a sinus infection from turning into pneumonia.
They provide preventative services
As total health providers, Primary Care Physicians handle annual physical, perform routine screenings, give vaccinations, manage chronic issues such as high blood pressure and offer guidance on diet and exercise programs. They take a comprehensive look at your health and work with you to mitigate issues as you age.
They nurture your relationship
If you are lucky, you have been with a Primary Care Physician for many years. (In some cases, since birth.) They go through the good and bad times with you. If they have to refer you on to a specialist physician, they can advocate for you during the complexities of specialty care. Your confidence in your physician is an important part of your treatment and recovery. You are more likely to follow doctors orders, if you have a good relationship with your Primary Care Physician.
Primary Care Physicians can be found in Internal Medicine, Family Medicine or Pediatric practices. If you need help finding one, Johnson Memorial Health has a listing in our Physician Directory.