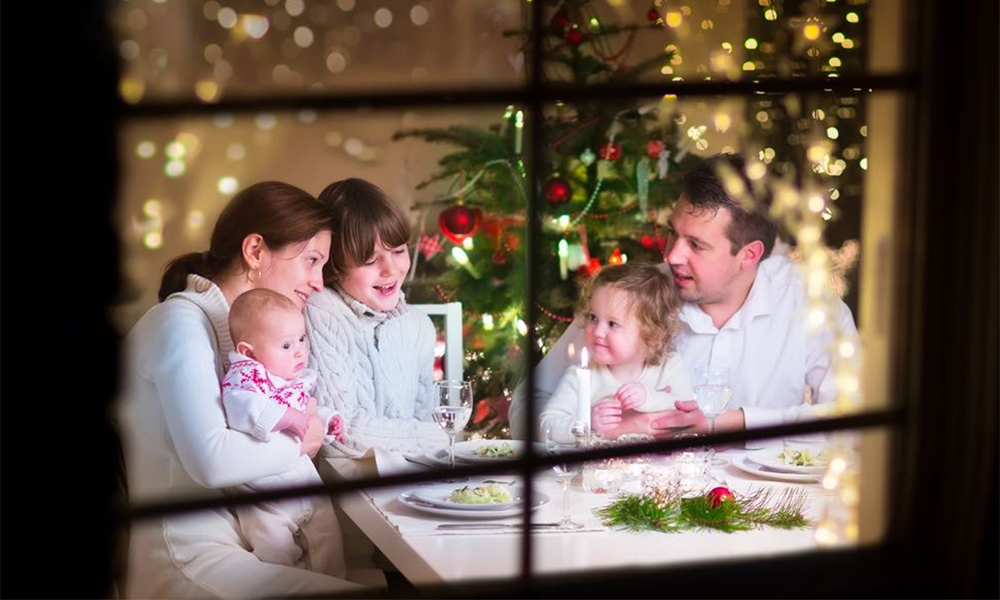 For some, the holidays can bring a lot of stress along with the festivities. The stress is no wonder since this time of year often brings extra demands like parties, shopping, baking, traveling, and entertaining.
Going into this season with a plan to minimize stress can help make the season a little brighter. It's hard to stop and regroup once you feel overwhelmed, so attacking the season with a plan to prevent stress can help. You may even end up enjoying activities you once dreaded. Follow these tips to help combat stress around the holidays.
Acknowledge Your Feelings
Know that holidays are stressful for everyone. For those who have recently lost a loved one or been through a traumatic event, no one expects happiness just because it's the holidays. It's OK to acknowledge your feelings and take the time to cry or grieve.
Reach Out
Sometimes helping others is a good way to lift your spirits. Call your friends and seek help and support. Find a place to volunteer your time. Avoid going through the holidays feeling lonely or isolated. Reach out and share the burden of the tasks that need to be done. Have a gift wrapping night or a baking night with your girlfriends. Not only will it be fun, but it will also relieve some of the stress and burdens for everyone.
Be Realistic
The holidays don't have to be perfect, and even with all the planning they rarely are! Family traditions change as people grow and have their own families. Hold on to some traditions, but be willing to accept changes as they come. New traditions can be just as meaningful as your favorite traditions.
The holidays bring about gatherings of family, friends and coworkers. It's a time to set aside your differences and enjoy the moment. Just because it's the holiday, it doesn't mean disagreements or family problems go away. Disagreements can be put on hold until a more appropriate time. The other party guests are likely feeling the same holiday stress as you are, so try to set those feeling aside and enjoy the moment.
Set a Budget
No one likes to talk about budgets, but we all get stressed about money. Make a plan before you start buying. You'll be happier with your holiday purchases if you don't go overboard and spend more than you should. Also, keep in mind that you can't buy happiness with gifts.
Make a Plan
Set aside days for shopping, baking, and gatherings. Make a list of all the gifts you need to buy. Planning ahead will help you avoid last-minute scrambles to get forgotten ingredients or gifts. Keeping a calendar of events will help you remember not to overbook your time.
It's OK to Say NO
No one can do everything. If you don't have enough time, it's OK to say no. Don't get too overwhelmed with all the events and activities of the season that you don't have time for yourself to enjoy it. We are not saying it's OK to isolate yourself and be lonely, but it's OK to skip a couple of events so you aren't getting too overwhelmed. Make priorities and stick to them.
Time Out
If you are already feeling the stress of the season, take a minute to relax. Walk outside for a couple of minutes. Stop and gaze at the stars. Read a book and a hot cup of cocoa. Spending a few minutes alone might be enough to refresh your mind and get a handle on the things that need to be done.