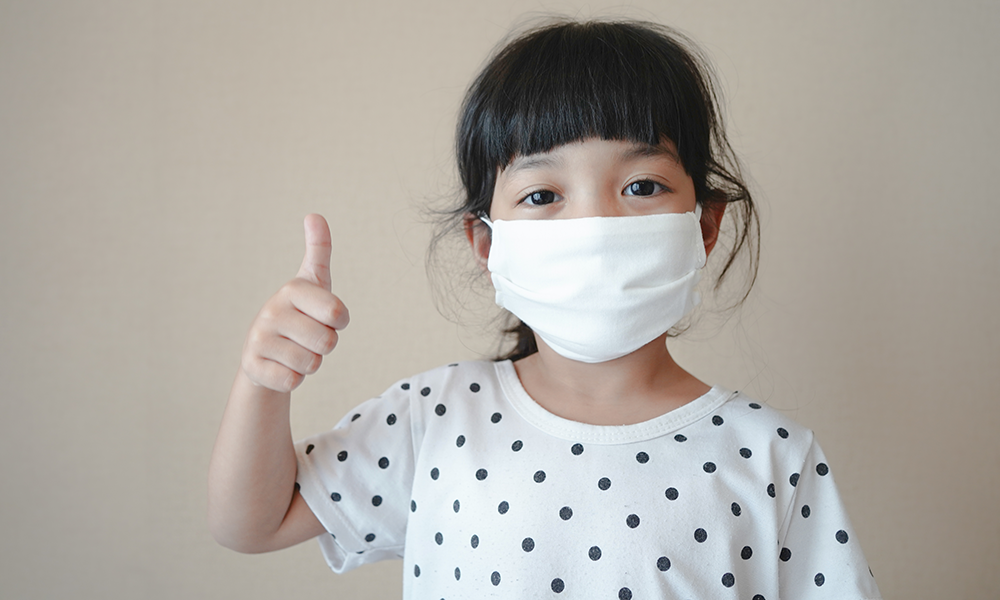 We have been worried about impact of the coronavirus pandemic on our older population. A significant percentage of people who have become seriously ill or died are seniors with other health issues.
There is growing concern, though, about children – and the long-term effects of contracting the virus, even when the symptoms are mild. Research shows that while rare, children can become very sick with COVID-19, and even die.
Also, children without symptoms might be carriers of the virus – easily spreading it to their parents, grandparents and other adult family members.
According to the American Academy of Pediatrics, about 11 percent of patients with COVID-19 are children. Children make up 1 to 3.6 percent of total reported COVID-19, hospitalizations, and between 0.6 and 6.9 percent of all child COVID-19 cases resulted in hospitalization. Here is some information you need to know as a parent:
Children at Higher Risks
Some children are at a higher risk than others, according to Johns Hopkins Medicine. They include:
Those under age 2
Black and Latino children, who can be affected by health disparities, leaving them disproportionately vulnerable to severe COVID-19 complications
Children who were born prematurely
Those living with obesity or chronic lung disease
Infection and Pregnancy
The CDC also has found that in rare cases women infected with COVID-19 during pregnancy can pass along the virus to their infants. Most newborns who test positive for the coronavirus have mild symptoms or none at all, and recover, but serious cases have occurred.
Some research suggests that pregnant women with COVID-19 are more likely to have a premature birth and their babies are more likely to be admitted to a neonatal unit.
That is why Johns Hopkins Medicine says pregnant women should take extra precautions to avoid the coronavirus.
What to Look For
Call your family doctor or pediatrician right away if your child experiences a fever of 100.4 degrees Fahrenheit or more that lasts more than 24 hours and at least one of these symptoms:
Unusual weakness or fatigue
A red rash
Abdominal (belly) pain
Vomiting and diarrhea
Red, cracked lips
Red eyes
Swollen hands or feet
What to Do
Maintain physical distancing. The more people your kids come in contact with, and the longer the duration of that contact, the higher the risk of infection with the coronavirus.
Children should stay at least 6 feet from others outside of their household.
Check your kids' day care and schools (if they are open) to ensure physical distancing measures are in place.
Limit in-person play with other children, and be sure the children wear masks properly.
Ensure that children limit close contact with children and adults who are vulnerable, such as those with health conditions.
Wear a mask. When out and about in public, adults and kids should wear a mask that covers both nose and mouth, especially in situations outside the home where physical distance isn't possible. Help younger children practice wearing masks before returning to school so kids are comfortable wearing them in class.
Hand hygiene. Kids should wash their hands after using the bathroom, sneezing, coughing or blowing their nose, before eating (even snacks) and immediately after coming inside from playing outdoors. Help keep track of time by singing the ABCs, which takes about 20 seconds to finish.
Offer rewards. If your child balks at wearing a mask or washing their hands, it might help to give them a small reward, such as a sticker, to celebrate their accomplishment.
If you have questions, contact your Johnson Memorial Health pediatrician.