When a new baby arrives, events happen at warp speed. You function on adrenaline - from the birth to the onslaught of visitors to the final preparations for the trip home.
In all of the excitement, though, it is important that you take a moment and tend to some important business -- like adding your new child to your health insurance plan.
You shouldn't assume your insurer knows that your bundle of joy has arrived - and needs to be enrolled on your plan.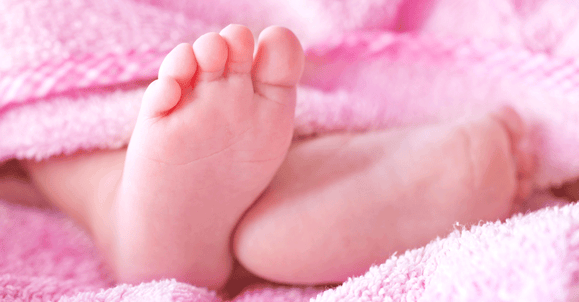 Whether your family is covered through an employer plan or through the federal exchange, a little paperwork must be updated to make certain the delivery, pediatrician visits or any post-natal specialty care procedures are paid by your insurer.
It's not only the financially smart thing to do - it's required under federal law.
The Affordable Care Act of 2010 requires parents to sign up their babies. If you don't, you could receive a $47.50 penalty - not to mention having to pay all medical expenses out of pocket.
Here are few things to do during the the process:
Contact Your Health Insurer As Soon As Possible
Large insurance companies usually know about the birth as soon as it happens because they are connected to health care provider databases. But you still need to reach out to them as soon as possible - generally within 30 days of the birth.
Some insurers make the registration simple through your online account or even a mobile app. Usually, you can call a toll-free number on your insurance card. They may require the birth certificate or other hospital records. It's wise to be proactive and figure out what you need to provide your insurer long before the birth date.
Know Your Baby's Rights For Enrollment
Again, under the Affordable Care Act, your insurer must add your baby to your plan under a Qualifying Life Event provision. In the U.S., being born automatically makes a baby eligible for special enrollment. If you have health insurance under an exchange program, your baby's coverage beings the day of birth, even if you don't enroll him or her up to 60 days later.
If you are on an exchange program, you can add your child to your coverage online.
Complete The Appropriate Forms
Your insurance company will need information from you about your baby. You might be able to fill out these forms online - depending on your insurer.
Under the new federal health care rules, individual and small-group plans offered both within and outside the insurance marketplace must cover a set of essential health benefits, including maternity, newborn and pediatric care. The plans must cover preventive care for children, such as immunizations, behavioral assessments and hearing screenings, at no cost to the family.
That's why getting your forms filled out quickly helps expedite coverage and limits coverage issues come billing time.
Double Check Your Baby's Coverage
Submitting the forms by mail or online doesn't always mean insurance coverage has started. You need to check with your employer's human resources department or your insurer's online account about status of coverage. Be diligent about making certain coverage was started.
You should hear back from your insurance company within one to two weeks about the status of enrollment.
You also can contact your pediatrician's office or the hospital's business office about status of coverage for your baby. Because they work closely with insurance company representatives and databases, providers sometimes are the first to know when services will be paid by your insurer.
If you have questions about your baby's insurance and coverage of Johnson Memorial Health's providers and services, you can contact our Business Office at 317.738.7880.