The rates of Hospital acquired infections are declining, but still happen from time to time. The goal is to eliminate hospital acquired infections altogether.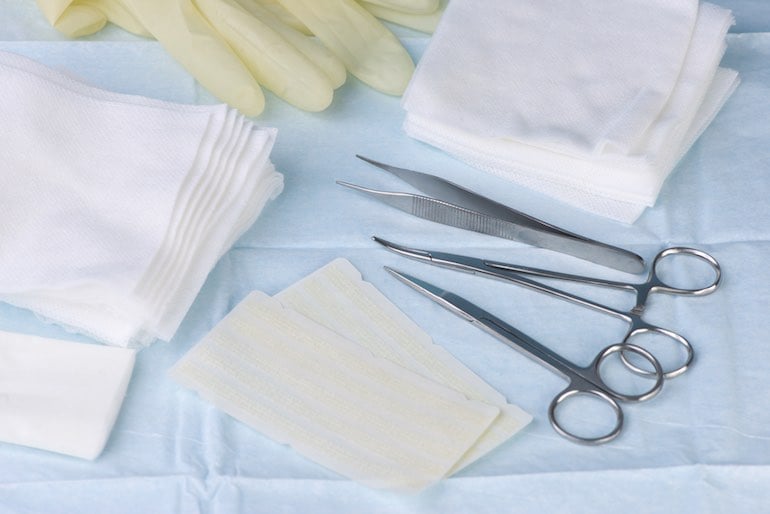 More work is needed to protect patients and employees from contracting infections. In order to provide the best and highest quality healthcare, hospitals must provide a safe environment for patients.
We at Johnson Memorial Health are proud of our record for high quality service and safety. We have a state of the art surgery center with a 0% rate of 30-day post operative surgical site infections.
The US Department of Health and Human Services has a goal to reduce the national rate of hospital related infections. Here are some things hospitals are doing to get the rates down.
Risk Factors
The most common hospital acquired infections include pneumonia, urinary tract infections, surgical site infections, and bloodstream infections. Despite all the precautions, unfortunately hospital related infections still occur. The factors associated with the most risk of infection are:
catheters
surgical procedures
injections
contamination of health care environment
transmission of communicable diseases between patient and provider
overuse or improper use of antibiotics
Causes
Since most people who are in the hospital or outpatient center have a weakened immune system, there are many contributing factors that can lead to additional healthcare related infections. Infections are spread through improper hygiene by providers and direct or indirect contact with bacteria.
Prevention
Implementing quality control ensures that appropriate testing is done to maintain a clean and healthy environment. Quality control sets the bar for the standard to be met for air quality, hand washing, cleanliness, and many other areas. Hospitals also have protocols to protect patients and providers:
Sterilization: This goes a step further than sanitizing and kills all the microorganisms on a surface

Isolation: separating known cases of infection to prevent others from contracting

Handwashing: It's important that healthcare providers and visitors wash hands when entering and leaving a room to prevent spreading germs from patient to patient. Because a sink isn't always nearby, an alcohol based rub (hand sanitizer) may be used in place of soap and water.

Gloves: Wearing gloves protects a healthcare provider from contacting bodily fluids, prevents the spread of germs to a patient, and prevents the spread of germs from patient to provider. Gloves do not replace handwashing, which should still be done before and after seeing each patient.

Anti-microbial surfaces: The use of anti-microbial surfaces can reduce the spread of micro-organisms. These are especially useful on areas closest to the patient, such as the bed rails and table.