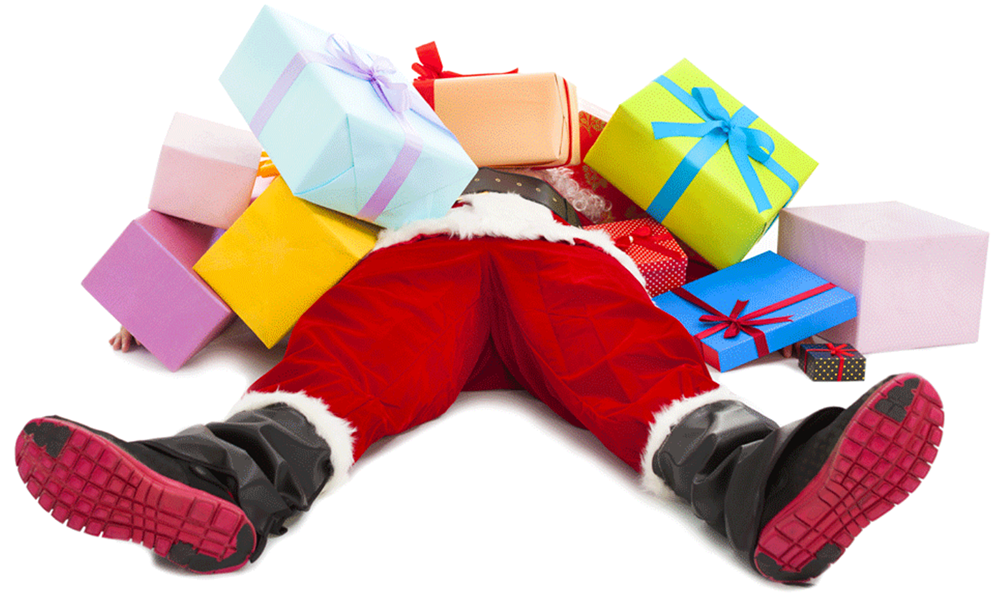 Happy Holidays? Yeah, right. Unreasonable expectations can turn you into a real Grouchy Grinch during the holiday season.
Especially as we ease back into routines following a long pandemic. For the first time, some families will finally see each other during the holidays - and that can cause as much stress as staying home alone to avoid COVID-19.
If you feel like Peace on Earth just isn't obtainable this time of year, you are not alone. Fortunately, there are ways to cope with your holiday anxieties.
Studies about holiday emotions by the American Psychological Association show that up to 69 percent of people are stressed by the feeling of having a "lack of time," 69 percent are stressed by perceiving a "lack of money," and 51 percent are stressed out about the "pressure to give or get gifts".
While many people look forward to the holidays, others dread the season. The obligations at holiday time can take their toll on even the most cheerful of people.
What Causes Holiday Stress
Before dealing with holiday anxiety, it is important to first understand the root cause. You should ask yourself what exactly about the season makes you feel stressed. Your feelings may be triggered by the following:
Unhappy childhood memories.


Relatives that are particularly difficult.


Reflecting on how life has negatively changed over the course of the year.


The monotony of the season—seeing the same faces, eating the same food and going through the same motions.


Lowered immune defenses because of colder temperatures, high incidence of the flu, eating more and sleeping less.


Financial concerns, especially if you are buying lots of gifts using credit cards and you really cannot afford them.
How to Minimize Holiday Stress
Here are some tips to help reduce stress this holiday season:
Do not feel you must meet all family obligations. Make a list of the reasons why you engage in various holiday traditions to help you decide what events you should avoid and what to join in on. Do not simply do something or go somewhere because of tradition, especially if it makes you unhappy.


Ask others for assistance. For example, ask a relative to host the family get-together, or make it a potluck and have everyone contribute to the meal.


Make a to-do list in chronological order to minimize stress.


Enjoy the present and try not to worry about what may be lacking.


Limit your alcohol intake.


Stay active and continue to eat a balanced diet.


Create a new tradition, such as volunteering, especially if you feel lonely.


Make time for yourself and your needs, even when hosting guests in your house.


Keep tabs on your holiday spending. Make a budget and stick to it, no exceptions.


Learn to say no. It's OK not to do everything.
How to Minimize Holiday Travel Stress
Driving or flying to see relatives during this busy time of year can also add lots of anxiety to an already stressful environment. Here are some ways to survive the travel grind:
Travel on your time, not someone else's. If you are driving, consider a more scenic route rather than a crowded interstate highway. If you are flying, book flights later at night or earlier in the evening, when there are fewer people at the airports.


Use travel apps in your planning. If you are flying, most airlines have apps that let you know if your plane is on time or late. If you are driving, you can use apps that track highway backups and recommend different routes.


Ship gifts ahead of time. This can eliminate losing them along with your luggage at the airport or dealing with space issues in your car.


Pack snacks. Your feeding times often get disrupted during travel. Hunger can trigger bad moods.


Be ready for the unexpected. Bad weather, traffic delays and mechanical issues happen. Don't let them get to you. Deal with them the best you can.
No matter what happens this season, take deep breaths, stay calm and carry on.
If you are struggling with holiday stress, Johnson Memorial Health can help.