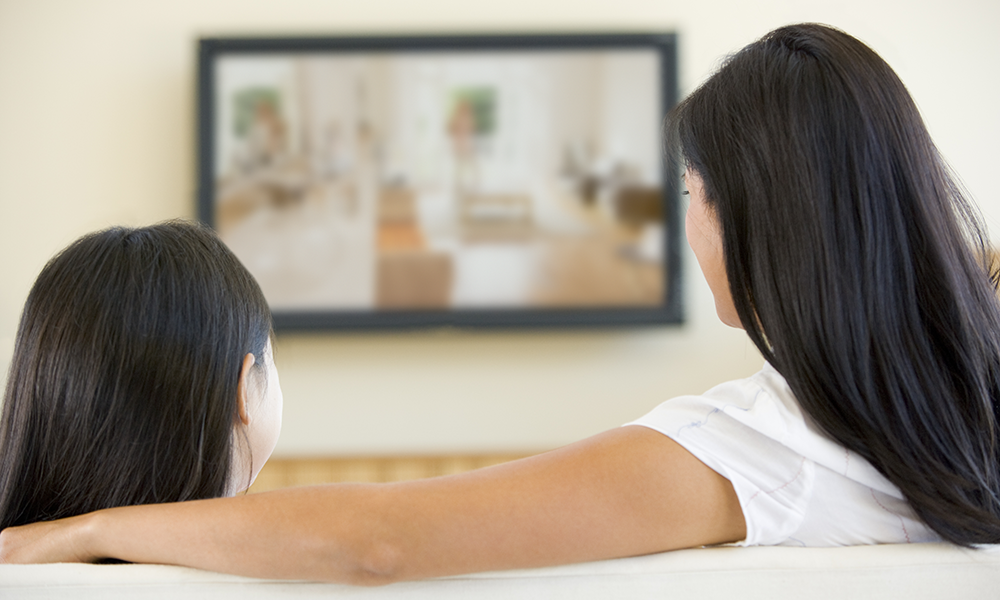 Being a parent is difficult on the best of days. However, during a pandemic, it might be one of the most overwhelming jobs you have. Many parents are struggling with figuring out the new territory of challenges while also trying to create a sense of normalcy for their children when life is far from normal.
The same is true for your child. COVID-19 has affected the mental health of children and young adults in a variety of ways. According to the Centers for Disease Control, challenges your child faces during this time include changes in their routines, breaks in their continuity of learning and missed significant life events. Helping children through these challenges can be daunting, and many parents are in "I'm doing the best I can" mode.
However, there are strategies you can try in your home to help reduce the overall anxiety everyone is feeling right now and help your child's emotional wellbeing during this difficult time.
Put Structure into the Day
Many people rely on structure for their sanity, but children especially thrive in environments where there are clear schedules and routines. That's why when the routine is thrown off kilter because parents are now working from home, school is now online and socializing isn't an option, it's more important than ever to build structure into your new normal.
When children feel like everything is unpredictable, making what you can predictable will help ease their anxiety. Some things you can do to accomplish this include:
Sticking to regular bedtimes and wake-up times no matter where you are (or aren't) going the next day.
Having a time for school work and a time to take a break for lunch, a snack, or getting outside and being active.
Scheduling times for chores, playing games and social time.
Spend Some Time Together
You may be thinking that you haven't had much of a choice but to spend time together over the past several months. However, make sure that time also includes quality time together interacting positively with one another. You choose the time and let your child choose the activity the family will share together. This could be as simple as reading a book together before bed, throwing a family game night or choosing a movie to all watch together one night.
Above all else, make sure the time is spent together without distraction. Put away the phones and the tablets for a little while, and concentrate on one another.
Take a Breath and Slow Down
While creating a new routine, keep in mind that life is not normal right now. You feel it, your child feels it and it feels overwhelming most of the time. Set aside time in your routine to be quiet and still. Practicing mindfulness with your child can help you both alleviate stress and learn how to better handle your emotions.
Explain What the News Means
Be aware of how much your child is seeing the news or hearing headlines about the pandemic. The constant barrage of information can be confusing and overwhelming to your child as their understanding of what's actually going on may be limited.
Limit how much news your child is taking in, and make sure it's appropriate for their developmental level. Furthermore, discuss it with them and assure them that while the numbers may be scary, you as a family are doing everything you can to stay safe and healthy.
Take Care of Yourself
Finally, one of the best ways you can ensure you're caring for your child is by caring for yourself. Make sure that you too are eating well, getting enough sleep and getting exercise when you can. Find ways in your day to decompress and have a moment to yourself to breathe and be.
There's a reason why airlines tell you to put your oxygen mask on first before helping a child—your child's wellbeing depends upon your own.
Parenting is never easy, and parenting when so much of life is out of your control can make it even harder. Some of these strategies can help you create a safety net for you and your child as you try to figure out life during the pandemic.
If you or your child is still struggling, the pediatrics team at Johnson Memorial can help you find your way. In addition to sick visits and routine checkups, our pediatricians can help you care for your whole child, from infants to teenagers.
Contact us today for an appointment to discuss how you can make sure your child's growth, development and emotional wellbeing are all being addressed during the age of COVID-19.