Spring is in full swing, and summer is not far behind.
While we welcome the warmer weather here, it's a good idea to take some precautions before venturing out to plant those flowers or spend the day at a park.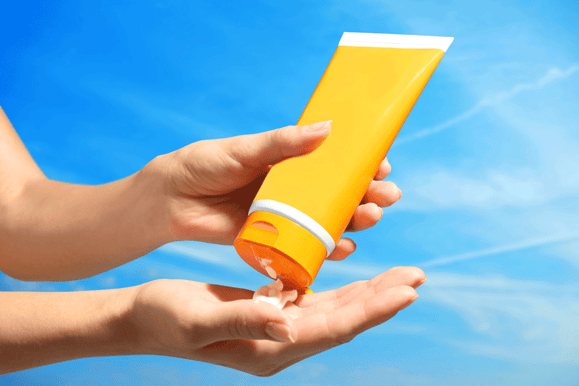 More than 90 percent of melanoma and other related skin cancers begin and end with too much sun.
According to the Skin Cancer Foundation, one blistering sunburn in childhood or adolescence more than doubles a person's chance of developing melanoma later in life.
An estimated 87,110 new cases of invasive melanoma will be diagnosed in the U.S. in 2017. An estimated 9,730 people will die from the disease this year. Melanoma accounts for less than one percent of skin cancer cases, but the vast majority of skin cancer deaths.
Unfortunately, young people don't understand or simply ignore the issue. Fewer than one third of them don't take the precautions.
Going to a tanning salon isn't the answer, either. There's a myth out there that getting tanned by artificial means protects you from harmful real rays.
Studies show that first exposure to tanning beds in youth increases melanoma risk by 75 percent. The International Agency for Research on Cancer published a landmark report listing the UV radiation from tanning beds among the most dangerous forms of cancer-causing radiation for humans.
So, what can you do to protect your skin and still enjoy the warmer and sunnier weather during your fun trip?
According to ConsumerSafety.org:
Prepare Your Skin Before Your Trip
When sitting inside with the furnace blasting, our skin tends to become flakey and dry. Our natural protection is broken down. As spring arrives, exfoliate and moisturize your skin. Avoid using creams that contain retinol. Instead, apply those rich in antioxidants.
Protect Your Skin During Your Trip
People who have pale skin, light hair and light eyes are more prone to burning in the sun. But having darker skin does not automatically protect you from dangerous rays.
If your skin is sensitive, dermatologists recommend using sunscreens with active mineral ingredients such as titanium dioxide or zinc oxide.
Everyone should use a broad-spectrum sunscreen daily with an SPF of at least 30 and apply it liberally at least 15 minutes before sun exposure. You should repeat the application everyone two to three hours.
Take These Additional Steps
Wear protective clothing outdoors, including a long-sleeved shirt, pants, rash guards and sunglasses with UV protection.
Stay out of the midday sun (10 a.m. to 2 p.m.).
Use a higher SPF when at higher elevations.
Use a lip balm with SPF 15+ sunscreen.
Wear a wide-brimmed hat to protect the head and neck.
Wear UV-blocking sunglasses to protect the eyes.
If at the beach, sit under an umbrella to help you seek the shade.
For more information about melanoma and other skin cancers, contact the Johnson Memorial Cancer Care Center at 317.736.4436.