We rounded up some of our favorite websites and resources that we know will be helpful for all Johnson County moms!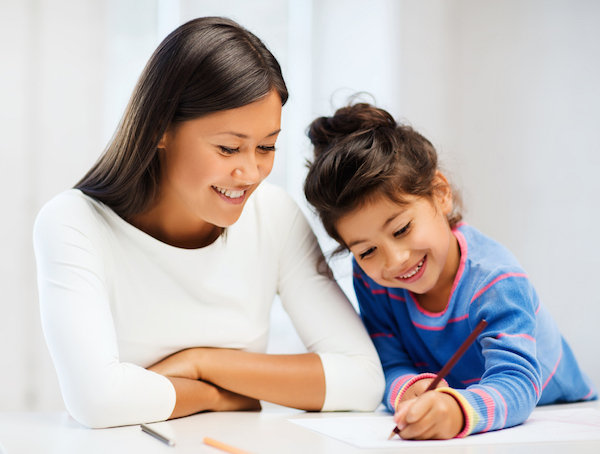 See something else we should include in the list? Leave a comment below and we'll add it!
1. Johnson County Public Library
Johnson County moms will love the Memo for Mom blog on the library website! Get expert advice from the library on topics like: how to help your child learn to love reading, how to provide their growing brains adequate and appropriate stimulation, and how the whole family can have fun while they learn.
Follow the Library on Facebook for udpates on the latest events, programs for kids, storytimes, book club information and more.
2. Partnership for a Healthy Johnson County
Great Expectations - a free childbirth education program at Johnson Memorial Hospital, held quarterly in the 1125S Building (surgery center lobby). Two sessions are designed for pregnant women to learn about every important stage of her pregnancy; from the moment the pregnancy is realized through the final weeks of pregnancy and beyond.
Dump Your Plump program - get healthy in 2015! Dump Your Plump is an award winning, nationally recognized worksite and family wellness program that promotes weight-loss and fitness by focusing on exercise, nutrition, team building and behavior modification techniques. The cost is only $10 per participant.
See all the programs at Partnership for a Healthier Johnson County.
3. Free Safety Seat Inspections
Visit one of these participating Child Safety Seat Inspetion Sites to make sure you are using your car seats properly.
Statistics show that at least four out of five car seats are used incorrectly. Improper use of a child safety seat can lead to severe injury or death. The following departments have certified child passenger safety technicians who provide free car seat inspections and instruct families on how to properly install and secure seats in their vehicles.
Car seats and booster seats are available at no cost to those individuals needing a car seat and have financial need. Proof of participation in a state or federal government assistance program is required for free car seats.
4. Discover Downtown Franklin
Discover Downtown Franklin keeps a updated calendar of events and information about what is going on in downtown Franklin, Indiana. Visit the Farmer's Market or one of the many festivals throughout the year.
Here's what's happening in 2015:
Farmers' Market
May 9th-October 3rd
Saturday's 8am-12am
Located on the SW corner of Jefferson St. and Jackson St.
Strawberries on the Square
May 22nd
11am-until sold out of Strawberries
Smoke on the Square:
June 26th - 5-10pm
June 27th - 11am-10pm
Beer and Bluegrass Festival
August 28th - 6pm-10pm
Holiday Lighting/Winter Market
December 5th
All Day Activites
Lighted Parade
5. Plan a road trip at Visit Indiana
If you're ready for a road-trip, or want to find nearby destinations to explore, check out VisitIndiana.com for ideas. They offer discount coupons, weekend trip ideas, and "best of Indiana" lists to help you find some fun things to do this weekend.
6. Aspire Johnson County
Follow Aspire Johnson County on Facebook to get fun facts and information about what is going on in Johnson County, Indiana.
See something else we should include in the list? Leave a comment below and we'll add it!