Besides Father's Day, June is also Men's Health Month. This month is the perfect time to encourage men to get checked. Regular checkups and screenings play an important role in early detection and treatment of certain conditions.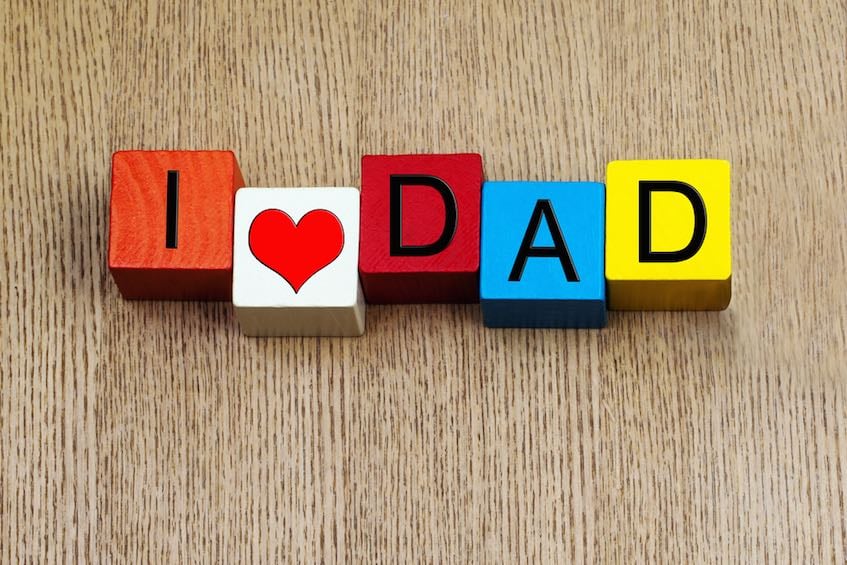 Click here to find a printable Men's Health Checklist (as well as a checklist for women--women's health screenings are just as important).
Healthy eating and regular exercise are vital in maintaining good health. They work together to help your body resist illness, allow your body to recover more quickly, give you more energy, boost your immune system, and provide better management of some chronic health problems. All of these benefits of a healthy lifestyle do not negate the need for regular screenings and tests.
Depending on your age, there are different screenings that are recommended for the best prevention of certain conditions. For men between the ages of 20 and 39, blood work screening for cholesterol, diabetes, and infectious diseases are important. For men over age 40, the same blood work will continue on a more frequent basis. It's also recommended to keep up with colon cancer screenings, dental and eye exams, and other tests that could prevent more serious problems. Those with a family history of certain conditions may need to start screenings earlier. Keeping up with immunizations is important for all ages.
A good place for dad to start is an appointment with his family physician. New patients may request an appointment online with our Family Medicine Specialists.
Read on to find more details on certain screenings. Ask your doctor which screenings are right for you.
Physical
Men of all ages should get a physical examination. Most insurance companies will even cover this preventative health measure, so you won't have to pay for it! A physical is just a meeting with your doctor to review and ask questions or discuss concerns about your health. Likely, before your appointment, your doctor will do some blood tests detailing blood sugar and cholesterol levels. In addition to blood work, your doctor will take your blood pressure and calculate your BMI (body mass index) to make sure you are within the normal range.
EKG
After age 40, you should get an EKG every couple of years. If there is a family history, earlier or more frequent testing may be recommended. An electrocardiogram (EKG) is a test that screens for heart abnormalities. During this 5-10 minute non-invasive test, electrodes that read electrical activity are stuck on your arms, legs, and chest. These electrodes send information to a machine which traces your heart activity onto a paper printout.
This test is available at the Cardiovascular Care Center of Johnson Memorial Hospital.
Rectal Exam
Men should have a rectal examination every year. This important exam can lead to early detection of prostate cancer and other lower rectal problems such as hemorrhoids. Because the prostate is an internal organ, this test is done by inserting a gloved finger in the rectum to feel for abnormalities.
PSA Blood Test
The Prostate Specific Antigen tests should be performed yearly on men over age 50. If there is a family history of prostate cancer, getting tested earlier might be a good idea. This blood test looks for a rise in the antigen produced by the prostate. If there is a rise in the antigen level, it could mean there is an infection, enlargement, or cancer.
Hemoccult
A hemoccult is a yearly screening recommended for everyone over the age of 40. This test looks at a stool sample to find blood, even a microscopic amount that can't be seen with the naked eye. This can be the first sign or symptom of polyps or colon cancer. Normally, this is a test you collect at home following your doctor's instructions. These collections are then sent to a lab for evaluation.
Colorectal Health
After age 50, a colorectal exam should be performed every three or four years. During this exam, a flexible scope is used to examined the rectum and colon looking for polyps or other problems. Finding polyps, or benign growths, early is the best way to prevent cancer. Untreated polyps can turn into cancer. During the example, a sample may be taken to be used in a biopsy. A biopsy is the best way to determine the severity of any abnormalities found during the examination. This routine procedure can be scheduled with our Johnson Memorial Surgical Specialists.

Self-Exams
Self-exams are non-invasive screenings that you can do yourself. Monthly, men of all ages should be looking for changes or lumps in their testicles, moles or freckles that change sizes, and abnormal lumps in the breast area. If you find anything has changed or seems abnormal, call your doctor right away to have a look. Click here to find more detailed information and instructions about giving yourself a self-screening.
Testosterone Screening
Testosterone levels decrease as you age, but for certain men this can happen at an abnormal rate. Symptoms of low testosterone include decreased sex drive, fatigue and depression. It is a simple blood test that men over age 40 should discuss with their doctor.
Not sure where to start? Make an appointment to discuss it with your family physician. New patients may request an appointment online with our Family Medicine Specialists.