You have probably been hearing a lot about flu vaccines in the last few weeks. In early fall, doctors, pharmacists, and even your workplace start reminding you to get the vaccine. The flu vaccine is your best protection against getting the flu. It can be given as a shot or nasal spray, depending on your medical needs.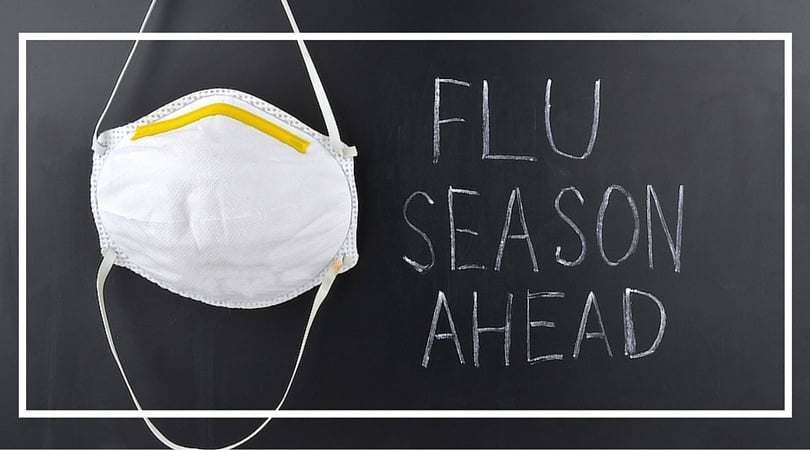 Today, we will answer some questions you may have about the vaccine so that you can make the best decision for your health.
What is the Flu?
The flu is a contagious viral infection affecting your respiratory system. It's commonly spread through cough and sneezes and generally lasts a couple of weeks. This respiratory illness is not the same as what some people describe as the "stomach flu" which is an intestinal or digestive illness.
The flu and common cold have similar symptoms, and sometimes it's hard to determine the difference. Fever, aches, and cough are more common and more intense with the flu. People with a cold are more likely to have a runny nose. Your doctor can give you a test if flu is suspected.
Why Should People Get the Flu Vaccine?
Influenza, usually shortened to flu, is a serious illness that can lead to hospitalization or even death. Even very healthy people can become very sick with the flu. Flu related complications can include pneumonia and dehydration.
"Flu Season" can last from October to May. During this time, there are more cases of flu than other times. Flu season usually peaks in January or February, so you definitely want to get your vaccine before then! Getting a vaccine is the best way to reduce your chances of getting the flu or spreading it to others. More flu vaccinations means less cases of the flu in your community. Click here to see many more benefits to getting a flu vaccine.
How Does the Vaccine Work?
After receiving the flu vaccine, your body will develop antibodies to protect you against the viruses in the vaccine.
Researchers help determine which viruses will be the most common during the upcoming flu season. The vaccine developers use this information to create the flu vaccine each year.
When Should You Get the Vaccine?
It's best to get the vaccine when it comes out, usually in October. You can get the vaccine throughout the flu season, but it's best to get it early since it takes a couple of weeks for your body to start building up the antibodies that will protect you.
Who is Most Vulnerable to Flu?
Everyone over six months old should be vaccinated every year. There are a couple of exceptions to this guideline including those with allergies or certain medical conditions. Getting a flu shot is especially important for those who are more vulnerable to complications from the flu. There are certain people who are more vulnerable to the flu, and when there is a vaccine shortage, these people are given priority.
Children aged 6 months-4 years
Adults aged 50 or older
Certain chronic conditions
Immunosuppressed
People in nursing homes or long term care facilities
American Indians or Alaska Natives
People who are morbidly obese
Healthcare personnel
Caregivers of children under 5 or adults over 50
If you, someone you live with, or someone you care for has a medical condition that make them higher risk
Where Can You Get the Vaccine?
Flu vaccines are offered in many locations. You may be able to choose a shot or nasal spray depending on certain medical conditions. Use this vaccine finder tool to help locate vaccines in your area. Vaccines are commonly found in:
Doctor's offices
Clinics
Health Departments
Pharmacies
Urgent Care Clinics
Health Centers
Workplaces
Schools
Want more information about flu and flu vaccinations? Contact a family medicine specialists and request an appointment today.