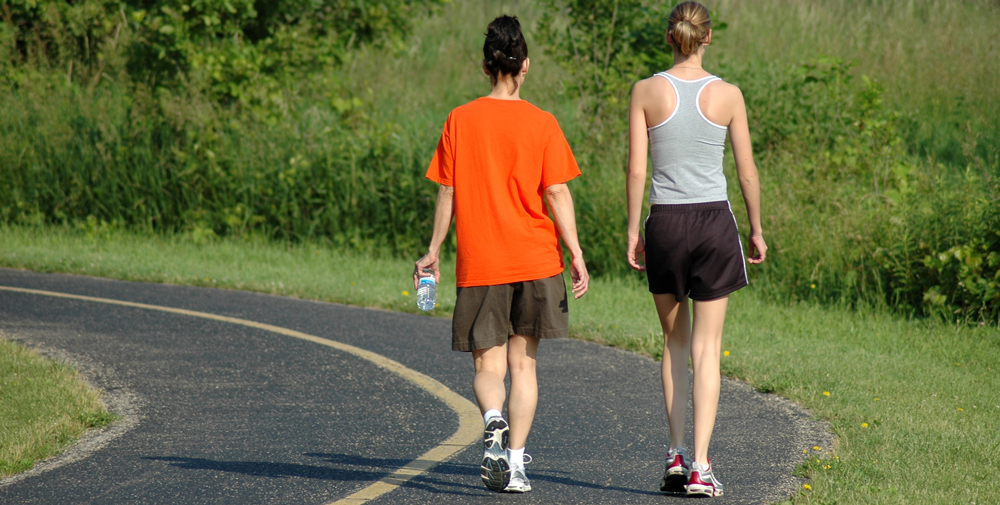 Want to fit into a lower jean size? Want to improve your heart? Want to get rid of those blues?
Take a walk, pal.
Seriously, a daily brisk walk can do much for your physical and mental well-being – maybe even more than running a marathon.
A lengthy study by Harvard University concluded that walking 25 minutes of walking per day reduces the risk of heart and cardiovascular disease and events by 31 percent.