Learning that you are expecting is exciting. The anticipation of caring for a precious baby makes you happy.
Remember, though, your pregnancy is a wellness journey that requires constant attention. Taking care of yourself is the best way of taking care of your baby. To help your doctor and other healthcare providers know what's happening, you should undergo prenatal testing.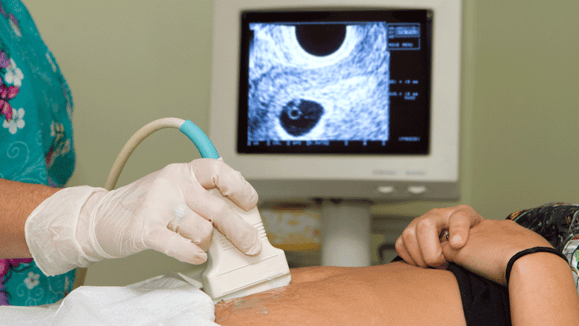 There are two areas of testing offered by healthcare providers such as Johnson Memorial Women's Health Specialists:
Screenings – a check to see if your baby is more than likely to have a health condition or is at risk for one.
Diagnostics – a confirmation of whether or not your baby has a possible health condition.
These tests are performed several times throughout your pregnancy – usually during your prenatal checkups.
The March of Dimes says some mothers-to-be don't always want to know if their babies have a health issue. If you decide to have a diagnostic test, however, the prenatal advocacy organization says "you can learn more about your baby's condition and how to care for your baby after he or she is born. You also can make plans to give birth in a hospital that can give your baby special medical care."
Here are some common tests:
FIRST TRIMESTER
Carrier screening for genetic conditions. This checks your blood or saliva to see if you are a carrier of certain genetic conditions that could affect your baby. Even if you don't have the condition, you could still be a carrier. If both you and your partner are carriers of the same condition, the risk that your baby has the condition increases.
Cell-free fetal DNA testing (also called noninvasive prenatal screening or testing). This checks your blood for your baby's DNA to see if he may have certain genetic conditions, like Down syndrome. This test is done after nine weeks of pregnancy.
Chorionic villus sampling (also called CVS). This checks tissue from the placenta to see if your baby has a genetic condition, like Down syndrome. CVS is done at 10 to 13 weeks of pregnancy. Your provider may want you to have CVS if you're older than 35, if genetic conditions run in your family or if your first-trimester screening shows that your baby is at increased risk for birth defects.
Early ultrasound (also called first-trimester ultrasound). Ultrasound uses sound waves and a computer screen to make a picture of your baby inside the womb. Your provider may use early ultrasound to make sure that you're pregnant or to date your pregnancy so you know how far along you are in the pregnancy.
SECOND SEMSTER
Maternal blood screening (also called quad screen). This checks your blood to see if your baby may be at risk for some birth defects, like Down syndrome. It's called a quad screen because it measures four substances in your blood: alpha-fetoprotein (AFP), estriol, human chorionic gonadostropin (hCG) and inhibin A. The test is done at 15 to 22 weeks of pregnancy.
Amniocentesis (also called amnio). This tests the amniotic fluid from around your baby to see if he or she has a birth defect or genetic condition, like Down syndrome. The test usually is done at 15 to 20 weeks of pregnancy. Your provider may want you to have an amnio for the same reasons as for CVS. You also may have amnio later in pregnancy to check your baby's lungs or to see if he has certain infections.
Ultrasound. Your provider uses ultrasound to check your baby's growth and for birth defects. It's usually done at 16 to 20 weeks of pregnancy.
Glucose screening. This screening test checks to see if you may have gestational diabetes. This is a kind of diabetes that some women get during pregnancy. You get this test at 24 to 28 weeks of pregnancy.
The American Association of Obstetricians and Gynecologists says false-positive and false-negative tests are always possible. A screening test result might show there is a problem when one does not exist. Some tests may miss indications of an issues. It's best you confer with your doctor whenever the test results come back.
All of these tests can be scary, if not intimidating. It's important to remember, though, you are responsible two (or more) during your pregnancy. Knowing how you and baby are doing is important for your care.
For more information about Prenatal Testing, contact the Johnson Memorial Women's Health Specialists at 317.738.0630 at our JMH Main Campus in Franklin or 317.530.3111 at our Whiteland Primary Care Center.